Since investment banking is such a hot topic of discussion among finance aspirants, I thought of taking this discussion to a detailed level.
You need to know what types of investment banks are available.
I will tell you about the top boutique investment banks worldwide.
But before we get into specific details, let us first understand what exactly these boutique investment banks are.
What Is a Boutique Investment Bank?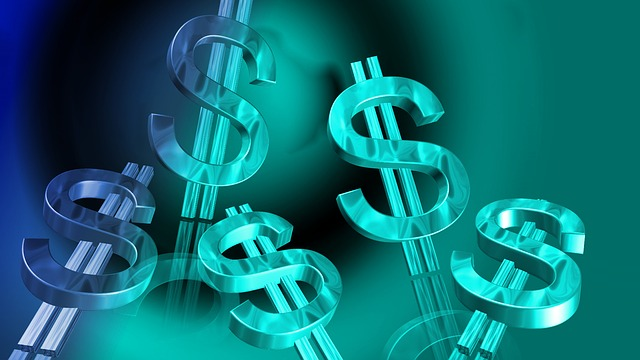 Wikipedia defines the boutique investment bank as –
"A boutique investment bank is a non-full service investment bank that specializes in at least one aspect of investment banking services, generally corporate finance, financial advisory services and equity capital markets although some banks are retail in nature, such as Charles Schwab or Allen & Co. Of those involved in corporate finance, capital raising, mergers and acquisitions and restructuring and reorganizations are their primary activities. Due to their smaller size, capital raising engagements are usually done on a best-efforts basis."
In simple words, boutique investment banks are small firms that offer services related to a specific industry or niche area.
They are much smaller in size and revenues when compared to the mainstream large investment banking firms.
They offer customized services to their clients and can cater to the very specific needs of the customers.
Boutique investment banks typically work on the sell side of the domain rather than the buy side.
Most of these firms are start-up companies usually owned by ex-investment bankers with some experience in large investment banks.
These banks are a great place to start your career and get acquainted with investment banking.
List of Best Boutique Investment Banks
New York, NYC:
Akin Bay Company

AGM Partners LLC

Barman Capital LLC

Brocair Partners LLC

Chardan Capital Markets, LLC

Charles Morgan Securities, Inc.

Dynamica, Inc.

DZ Financial Markets LLC

Fieldstone Private Capital Group, Inc.

FinanceNYC, LLC

GLC Advisors & Co., LLC

Hyde Park Advisors, LLC

Junewicz & Co. Inc.

Lighthouse Financial Group

Lightstone Securities, LLC

Merchant & Schumacher Associates, LLC

Mercury Capital Advisors, LLC

Torreya Partners LLC

Touchstone Group, LLC

Walsh Manning Securities Inc.

Winchester Realty, LLC

Wynston Hill Capital LLC

XT Capital Partners, LLC
San Francisco:
Jefferies

San Trust Robinson Humphrey

Headwaters MB

Viant Capital

Pharus Advisors

Stifel Nicolaus Weisel
Chicago:
AG Becker & Co.

Arnstein & Company, LLC

Blackmore Partners Ltd.

Blackwater Capital Group, Inc.

Chicago Investment Group, L.L.C.

China-America Capital Company, LLC

Dresner Partners

DSI Global M&A

Fort Dearborn Advisors, LLC

Gardner Rich & Co.

GTR Partners

Hamptons International

Healthstrat Capital Advisors, LLC

Houlihan Capital, LLC

liad Avenues, LLC

Performance Trust Capital Partners, LLC

Plaisance Advisors LLC

Resource Financial Corporation

River Branch Capital LLC

Stout Risius Ross, Inc.

Sustainable Capital, LLC

The Alliance for Corporate Wealth LLC

The Biotech Capital Group
Boston:
3LP Advisors, LLC

Adventum Group, Inc.

Aeris Partners

America's Growth Capital LLC

CFBDS Inc.

Chestnut Securities, Inc.

Commonwealth Capital Advisors, LLC

Consensus Advisors LLC

Consilium Partners LLC

Copley Browne, Inc.

Corby Capital Markets, Inc.

Covington Associates LLC

EnCapital

Envoy Advisors

G2 Capital Advisors LLC

Game Plan LLC

Gordon Associates, Inc.

Gryphon Management Company, Inc.

Northstar Global Partners, LLC

O'Conor, Wright Wyman, Inc.

Prevail Capital, LLC

Progress Partners, LLC

Provident Corporate Finance, LLC

Thornton Group LLC

Trudeau & Trudeau Associates, Inc.

Versailles Group, Ltd.
Houston:
Corporate Finance Associates

Howard Weil

Mike Adams Enterprices

Mills & Stowell

Tudor, Pickering, Holt & Company, LLC
Washington:
Jefferies Quarterdeck

Friedman, Billings, Ramsey & Company

FBR Capita Markets

McLean Group

Newman & Associates

NorthMarq

The PFM Group

PRC Grpup

Monticello Capital
London:
Ambrian Capital

Arma Partners

The Blackstone Group

Boenning & Scattergood

Brewin Dolphin

Brown Brothers Hariman

Climate Change Capital

DC Advisory Partners

Hawkpoint

Evercore Partners

Evolution Securities

Execution Nobel

Glaecher Shacklock

GCA Saavian

Harris Williams & Company

Houlihan Lokey

Liberium Capital

Moelis

Panmure Gordon

Perella Weinberg Partners

Piper Jaffray

Seymour Pierce

Thomas Weisel Partners

William Blair & Company

McQueen
Boutique Investment Banks Internship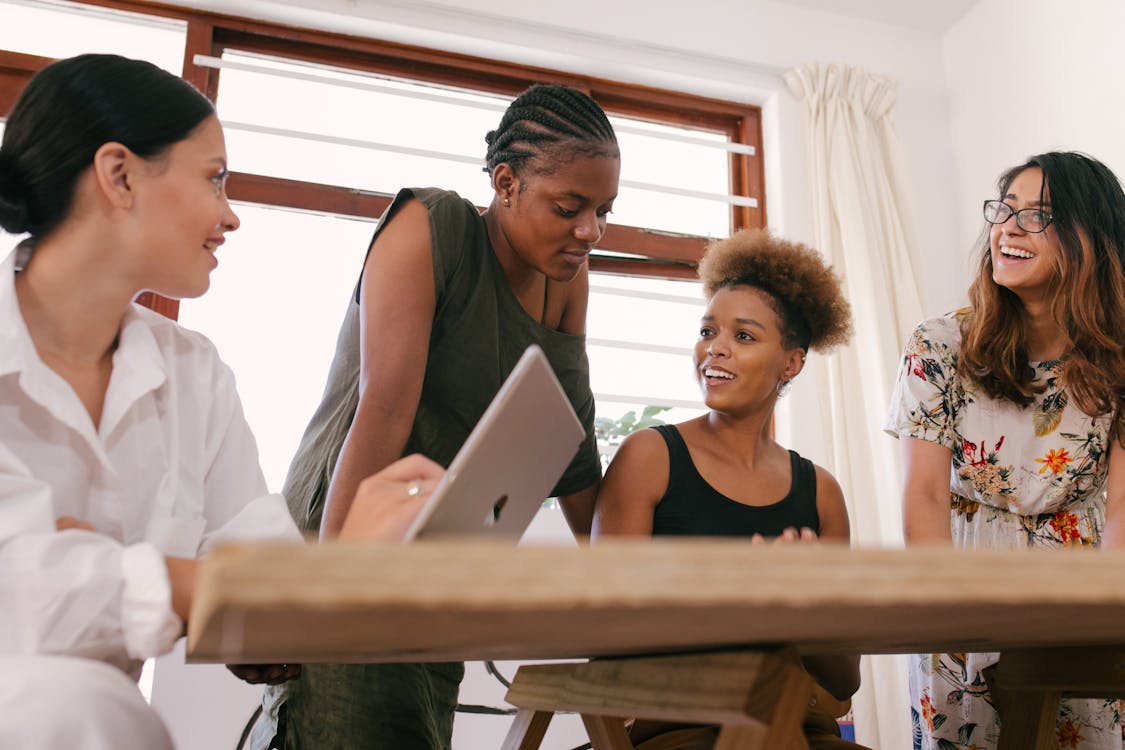 As I have always stated in all my articles related to finding jobs and building a career, getting into a firm as an intern is the best way to do it.
Finding an internship in a boutique investment bank and in bulge bracket investment banks are two different ball games altogether.
Following is the list of most commonly observed differences:
Deal size

– A large investment bank in the financial services industry will usually strike a deal with millions or even billions of dollars at stake. While a boutique bank will hardly ever touch a few million dollars.

The number of employees

– When a bulge bracket bank has offices worldwide at multiple locations, a boutique investment bank often works out of a few locations with a very small staff. Their employees are always registered under their investment banking team in the Financial Industry Regulatory Authority or the equivalent.

Responsibilities

– As an intern, you will have very few tasks and responsibilities in a large investment bank. While in a boutique investment bank, you could have a lot of responsibilities.

There is a flip side to it as well. Sometimes you might also end up doing really basic work in boutique banks with minimal learning. Either way, a boutique investment bank opens the way for an investment banking analyst job and will get you the much-needed experience that heralds a great career.
You should adopt the following strategy to apply for investment banking analyst jobs at a boutique investment bank:
Create a focused resume

– As against a bulge investment bank where the clients are from across industries, boutique investment banks operate in a niche segment.

You can highlight your interest or expertise in that niche area, for example, your previous experience in an investment banking job, to enhance your chances of getting a shot at the investment banking interview.

Personal application

– Large investment banks would usually accept only online applications, but a boutique investment bank might not even have a section on internship careers on their website.

It does not mean they would not have an opportunity for an internship to offer. In this case, a better strategy is to drop by the office location and submit your resume. Trust me, more often than not, it works wonders.

Extensive networking

– Large investment banks have umpteen employees available on LinkedIn and other social media websites.

But for a boutique investment bank, the number of people available there will be far less. In order to network with such people, you have to work a lot harder and have more than just business administration and technical skills.
Again personal visits and telephonic conversations have proved to be very fruitful in my experience.
Boutique Investment Banks Salary
The salaries offered at large-bulge investment banks are obviously more than small boutique investment banks.
At times the difference can be 50 percent less. But in terms of satisfaction levels, people working in boutique investment banks are better off when compared to the big guns.
The working hours in corporate finance usually do not go beyond 60 to 65 hours a week, and hardly anyone works over the weekends (unless there is a deadline for submission or completion of the task). Therefore, whatever investment banking roles you undertake, expect to work within these limits.
Following is a comparison of salaries offered at various levels in bulge investment banks as against boutique investment banks:
Why Prefer Boutique Investment Banks for Career?
Well, this is a million-dollar question. "Why should I choose a smaller firm to begin my career if I can work at a large firm with better compensation?"
There is no right or wrong answer to this particular question. It all depends on the perspective you are looking at and what your expectations are from life and your career.
But in my opinion, the following are a few short terms and long-term advantages of choosing a boutique investment bank over a bulge investment bank:
Short term benefits
Ease of getting a job – Since the global slowdown, getting jobs has become much more difficult and demanding than ever before.
Large companies are fighting for survival, and the operating margins are narrowing. Not many big companies are willingly taking up new recruitments to curb costs.
Whereas smaller firms are not that affected by the slowdown. It is partly because their overhead costs are still in control, and they can afford to add more staff at reasonable salaries.

Location preference – Most boutique investment banks have 1 or 2 offices. If you have a location preference, you can apply to one firm where your chances of moving around are very low.
People who have recently started a family or have health obligations usually have a location preference.
For such people, boutique investment banks are an ideal place.

Steep learning – Since the size of the company is typically small, there more chances of you getting more responsibilities in your position.
At the beginning of your career, you will be exposed to extreme situations that result in steep learning for you as an investment banker.
You would not feel like a cog in the wheel in a small firm that you otherwise would in a bigger firm.

Better to be a bigger fish in a small pond than a small fish in a bigger pond – As this famous saying goes, whatever little you contribute to the cause of the company, it will be recognized and appreciated.
You will get more visibility in the company, and the chances of getting promoted and getting better work are much higher when compared to large investment banks.
Long term benefits
Expertise – Since you will operate within a specific domain and a niche, you will gain domain knowledge and expertise.
You will work in multiple industries and verticals at a leading investment bank, whereas in a boutique firm, you will be engaged in one particular industry.
Your learning of that industry can mold your career and take you places in the long run. In a large firm, you are unlikely to work in the industry for more than 3 to 4 projects.
But in a boutique firm, within a span of 5 years, you would have worked on more than 10 projects (assuming one project lasts for about 6 months or so).

Work culture – In a smaller firm, the work culture is more flexible and allows you to adapt to different situations.
If you decide to shift and join a global investment bank, it would be easier for you to adapt to its work environment compared to a transition that is the other way around.

Learning from the masters – You are likely to report to and work directly under industry experts with a lot of experience.
You can learn a great deal working with these people. In the middle market and independent investment banks, the opportunities for interacting and working with higher management are minimal.

Job security – There is much more job security in a smaller firm when compared to a large investment banking firm. There were more than 10,000 job cuts in large investment banks in the last 10 years, whereas this number is insignificant in the case of boutique investment banks with a range of clients to focus on. Whether you want to work in private equity, credit, and insurance, hedge fund solutions, or real estate market, you have a place to start.
Boutique Investment Banks Trends
Due to the global slowdown and economic crisis of recent times, the influx of elite boutique firms have multiplied in the last few years.
Big shots from the large firms (who are not too secure about their jobs and growth) have branched out by opening their own boutique investment banks.
By doing this, they have been able to snatch a few big clients from elite boutique investment banks.
According to Dealogic, the share of the U.S. M&A market held by boutique investment banks has increased from 13% in 2008 to 40% in 2018.
This trend is expected to continue in the future as well, which will result in setting up more boutique investment banks in the industry.
I hope this article clarifies the top and best boutique investment banks and the advantages of working in an elite boutique investment bank.
In case you have any questions, please write a comment below.