Career Coaching Based on Your Inner GPS
One-to-One Coaching. 10+ Years Experience. Coached 10000+ Clients.
Our Career Coach Sanju will help you with Career Discovery by reading your Inner GPS, locating your potential career and milestones, the skills required, and the career that makes you happy and wealthy (Your Complete Roadmap and Action Plan).

Through this Career Discovery Session with Coach Sanju, you get immediate, direct answers and solutions to your potential career queries
Coach Sanju's Coaching session is a direct experience for the transformation in you.

​Her Coaching will help you learn how to optimize your career and the prime areas of your life. You will learn the productive secrets of utilizing your time, money, and energy to convert yourself into an asset for a lifetime.
I am a Career Coach at FinanceWalk.
ᅠ
I help you recognize your inherent gifts, talents, and uniqueness for a flourishing career based onᅠyourᅠlife's purpose and conscious guidance.
ᅠ
I empower you to love yourself, follow your Inner GPS, remove your limiting beliefs and conditioning, and to be wealthy and happy in career and life.
What Can You Expect from My Coaching?
My Coaching is the ultimate tool to achieve practical results based on your Inner GPS only when you are eligible for my Coaching.

I navigate you and your energies like a satellite to locate your Inner GPS in terms of your career and wealth.

My objective is to make you aware that your Inner GPS functions uniquely for you. I help you with this brilliant Inner GPS tool to guide you.

My coaching session adds value to you in the following dimensions:
To get the best value from my Inner GPS Coaching, read this page thoroughly before the session and clear your expectations.

If you feel that my Inner GPS Coaching is the best value for your time, money, and energy, then go ahead and book an appointment.
What Is NOT Part of My Coaching?
What should you not expect from my Coaching?

Do not waste your money on my coaching if you are here for:
I do not provide any of the above. 

I am not an employment agency, job recruiter, or an educational institution. I am a Coach who helps you in your Inner GPS Coaching.

You must have a certain degree of eligibility to take my Coaching. Go through the FAQ section below to know your eligibility criteria.
Present Status: CFA Student

Career Discovery after Inner GPS Session: Innovator

Present Status: MBA Student

Career Discovery after Inner GPS Session: Financial Analyst

Present Status: ACCA Student

Career Discovery after Inner GPS Session: Investment Banker

Present Status: Finance Professional

Career Discovery after Inner GPS Session: The New Age Entrepreneur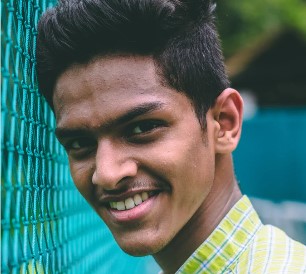 Present Status: Professional

Career Discovery after Inner GPS Session: Digital Entrepreneur

Present Status: Finance Professional

Career Discovery after Inner GPS Session: Entrepreneur

Present Status: Former Engineer

Career Discovery after Inner GPS Session: Life Coach

Present Status: Finance Professional

Career Discovery after Inner GPS Session: Consultant in Wealth Management

Present Status: Finance Professional

Career Discovery after Inner GPS Session: Career Coach





(Appointment is confirmed only after the payment.)
Frequently Asked Questions (FAQ)